At your location, "Recommended Operations" can be suggested for every case created. These may consist of a courtesy inspection or service specials to suggest to your customers. Prior to proceeding with the case, you have the choice to ACCEPT one or more of these operations or DECLINE ALL.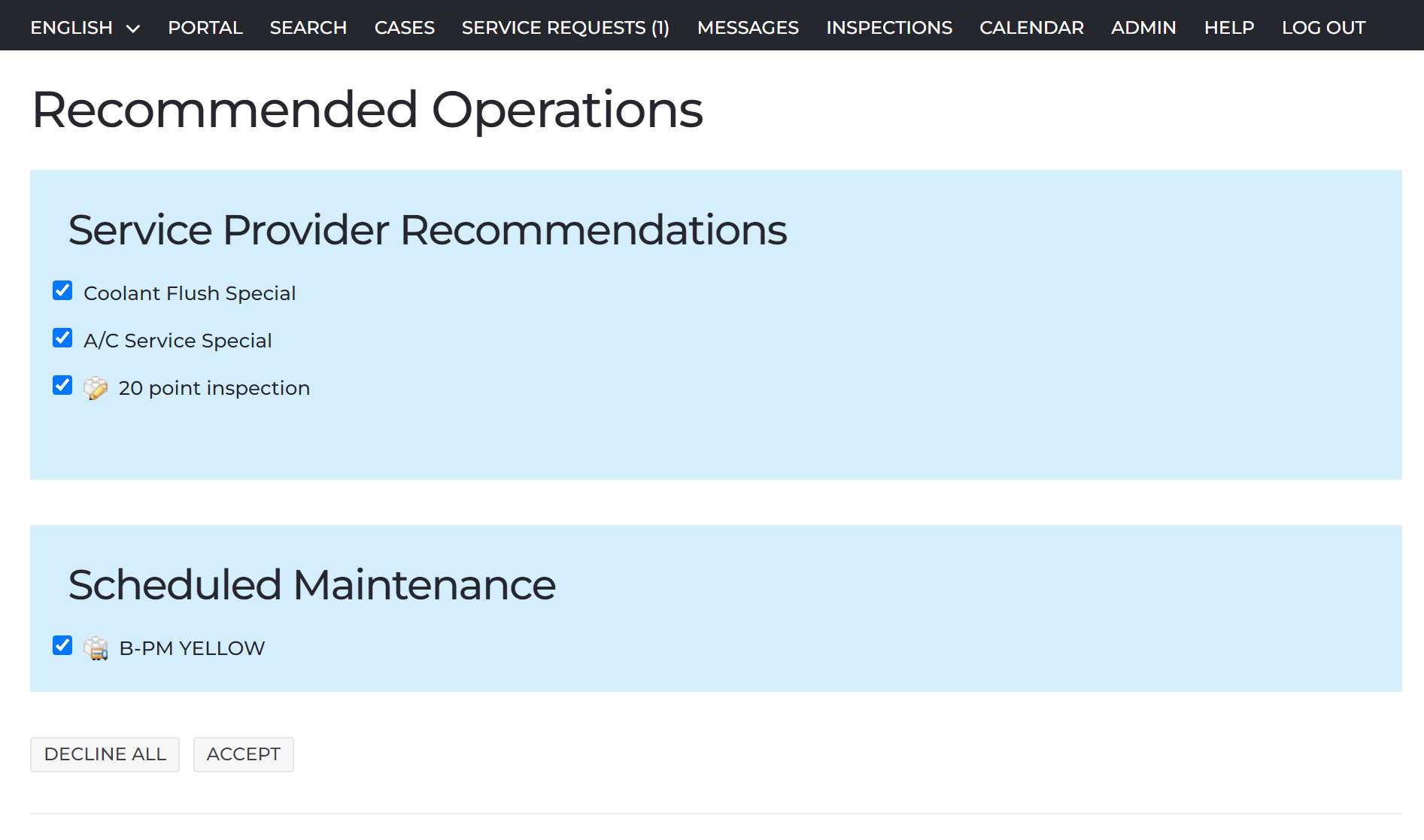 To add a recommended operation to your location:
As an administrator enter the location you wish to configure.
On the top navigation bar, click Admin.
From the Administrative Tools page, select Customize Your Database.
From the Customize Your Database page, click Recommended Operations in the Service Customization section.
Within the Add New section, begin typing the Name or the Builder Operation Code for the desired operation.
After entering three characters, a list of results that match your search criteria will display. They'll continue to filter as you continue to type more characters.
Once you have found the desired operation to set as recommended, click +ADD.
Once you have added an operation, a success banner will appear and this operation will display on the Recommended Operations page under Service Provider Recommendations when a case is opened at this location.
To remove an operation from the Recommended Operations list, click Delete from the ACTIONS column of the desired operation.