The Workflow feature can be used to assign the case to various personnel at a service location throughout the repair process.
To assign a case to another user:
From the All Cases page, select a case.

From the Editing Case page, click WORKFLOW.



On the Previous Assignments page, enter a note in the COMMENTS field.

Assign the note to the correct person or department using the ASSIGN TO dropdown menu.

Select the user or users to notify from the NOTIFY list.
NOTE

: To notify the assignee only, pick the assignee's name only.

Click SUBMIT

.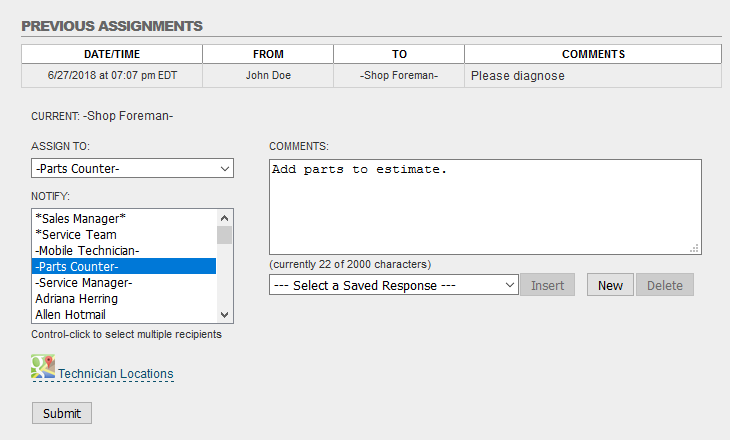 NOTE: Once the case is assigned to another person/department, it will disappear from the All Cases Assigned to me section.