This release focuses on contact management improvements for service providers and Dealer Admins and Service Advisors in particular.
Service Providers
More Improvements to Selecting Notification Recipients
We're continuing to make it easier for you to select the correct contact for a case note by including the Customer Name for the Bill To Customer and Ship To Customer in the recipient list.
This will help remind you if the Bill To or Ship To Customer is the same as the Case Customer or if the Bill To or Ship To Customer has changed in any way.
We also added a horizontal scroll to the Recipient List to make sure you can access all this new information for the contacts in the list.
See also: Send and Receive Case Notes
Merge Duplicate Contacts
When looking at the Customer Contacts list for a customer, Dealer Admins and Service Advisors will be able to merge contacts if they see duplicate names, emails, or phone numbers, between two or more contacts.
They'll be able to select the contacts they want to merge, then select the main contact they want to keep. The other contacts will be soft-deleted, and only the main contact will appear in recipient lists for notes.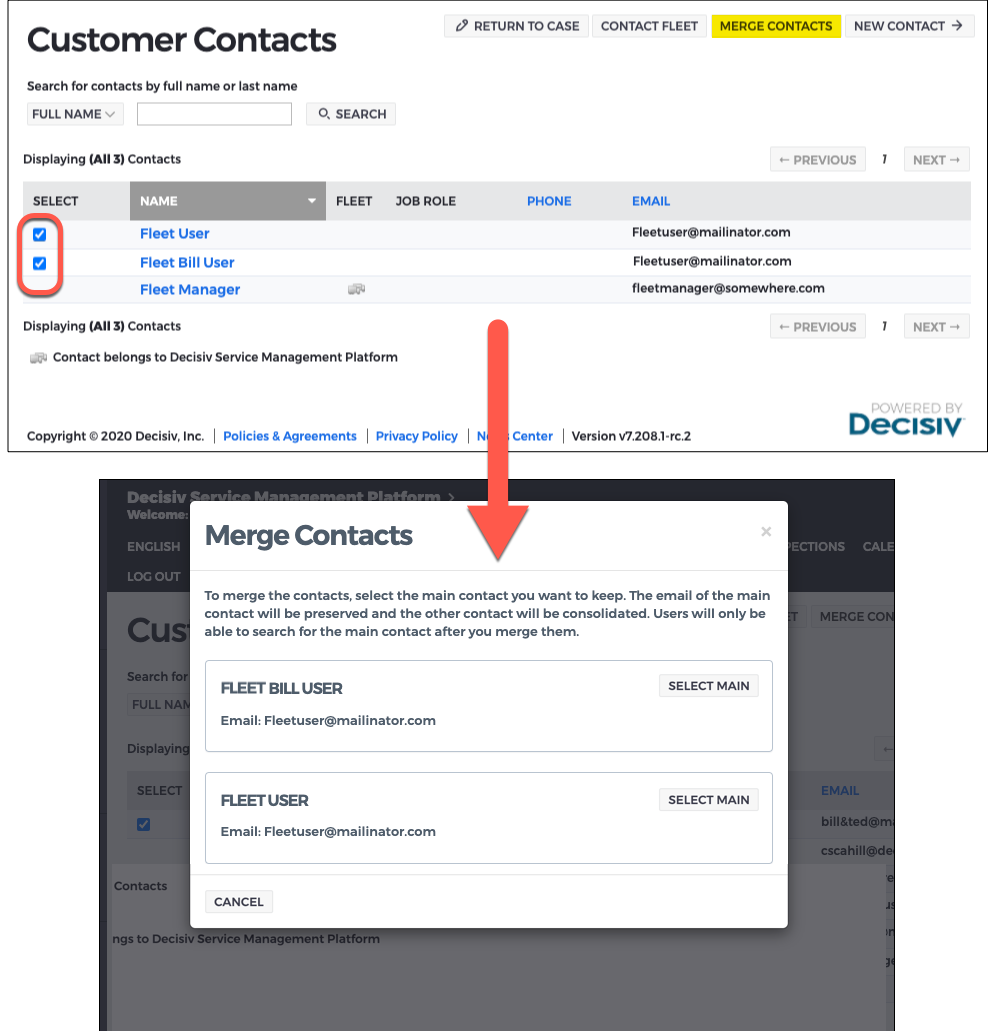 The ability to merge contacts helps keep the contact list clean and free of any unnecessary contact entries. It also helps keep contact names consistent by deciding on a main contact name.
See also: Manage Customer Contacts
Delete Unused Contacts
Dealer Admins and Service Advisors will be able to see if there are any contacts for a customer that no one within their service network has used in the last 6 months in any communication.
If there are 30 or more unused contacts, a notification will display on the Customer Contacts page. If they want to review the contacts, they can click the link in the notification, and then decide which of the unused contacts they want to delete.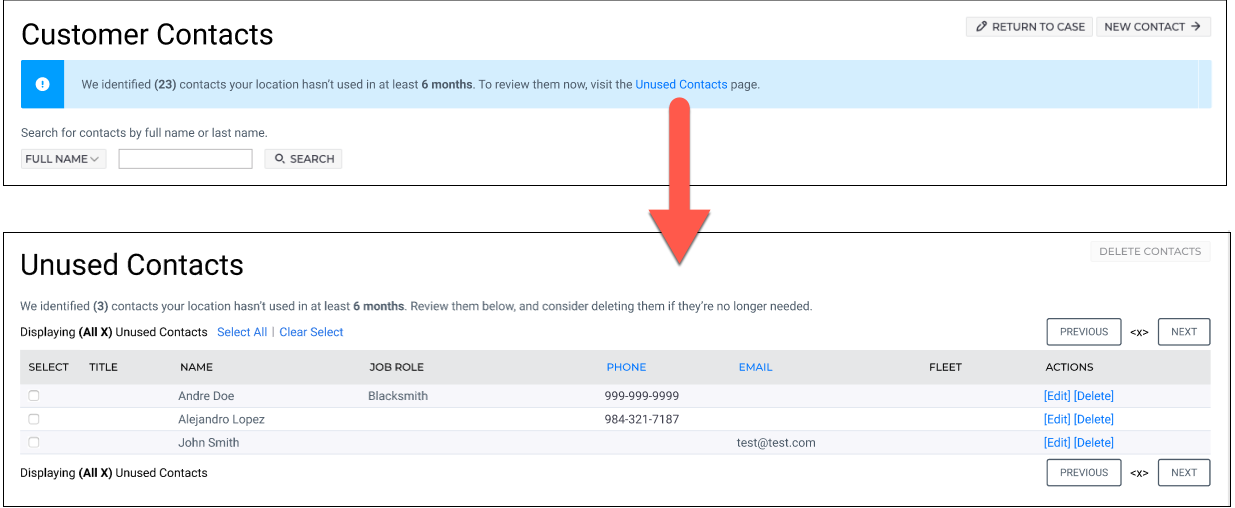 This also helps keep the list of Customer Contacts in check and up-to-date.
See also: Manage Customer Contacts