We have added a new component to the Cases tabs that will provide better visibility to the filters you use to locate cases. Moving the filters out of the table headers makes it easier to see when a filter is enabled. Improving the visibility of the filters will aid in reducing the problems of missing information when filters are enabled and columns are hidden, as well as when the filters persist across sessions and navigation.
You can use the available filters on the All Cases, My Cases, and Watching tabs to narrow the list of cases shown in the table below. They will allow you to refine your view based on the filter options previously available in the table's column headers.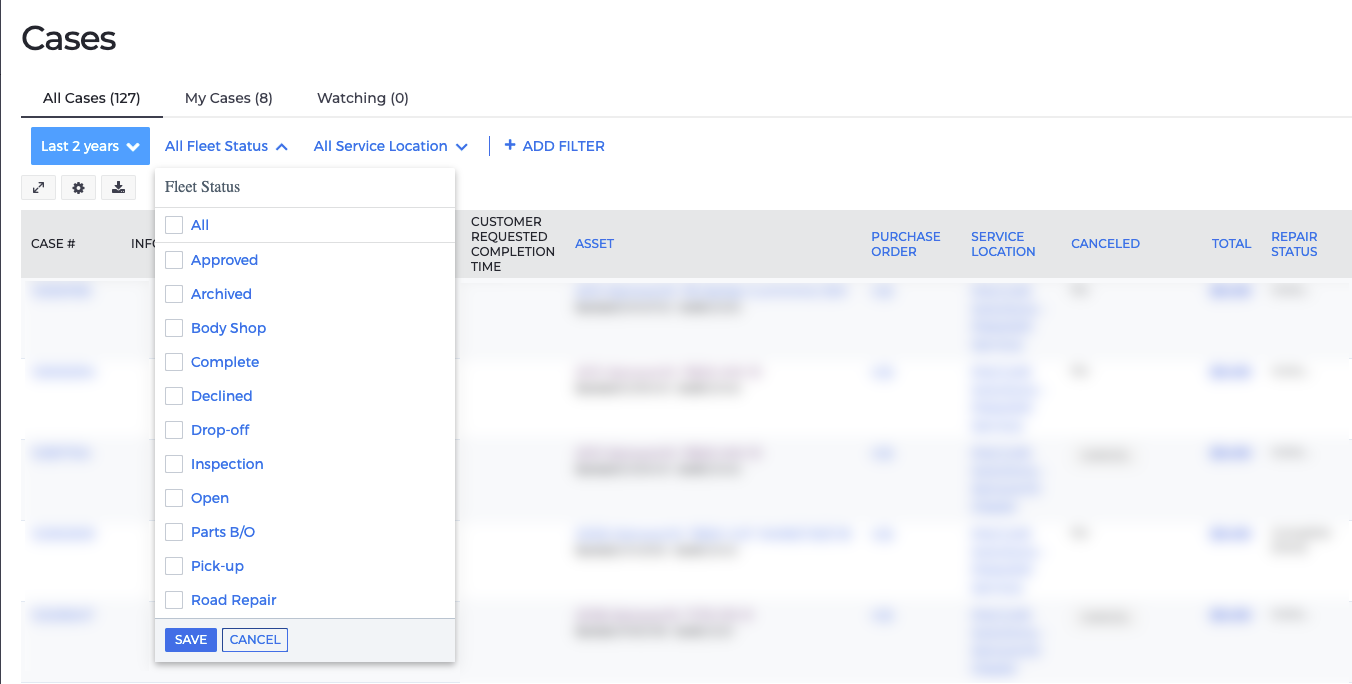 To use a filter, click on the desired filter and select the options that best fit your needs. If you don't see the filter you need, click on the "+ ADD FILTER" button and select the desired filter.

Your filter selections will be saved even if you navigate away from the page or close your browser. This means that the All Cases tab will always display the information based on your current filtering. Additionally, you can set different filter options for each of the Cases tabs. This allows you to create a customized view of your All Cases, My Cases, or Watching tabs to meet your needs.

Every added filter will stay on your screen, even when you don't have any options selected on that filter.  In order to remove an added filter, open the dropdown and click on Remove Filter.