What's the Case Quickstop Banner?
The Case Quickstop Banner is a banner at the top of the Editing Case page that clearly and more prominently displays the crucial information and essential actions your users interact with on a regular basis to keep the case moving.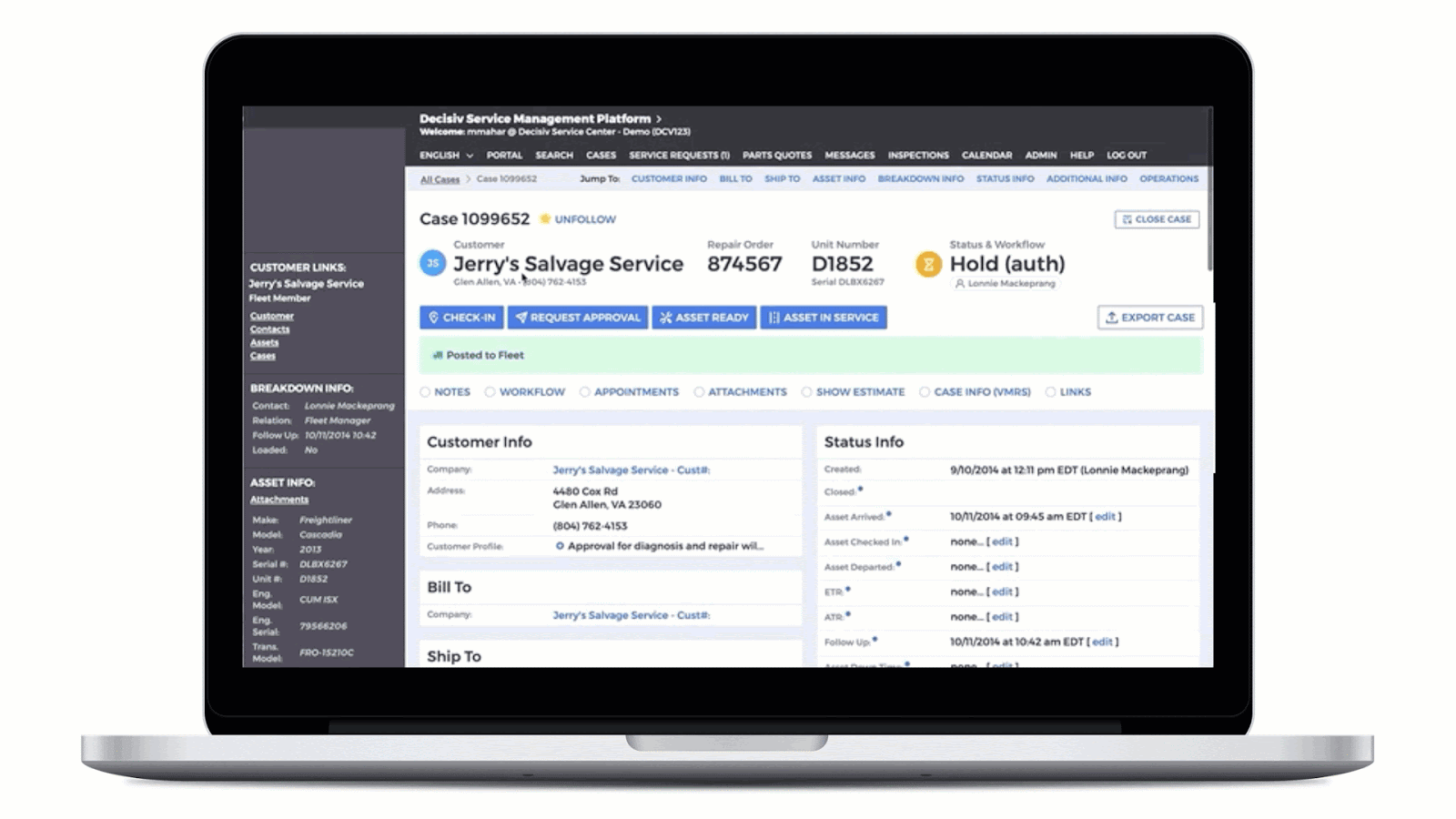 Learn more about the banner here.
Configure the Banner Fields
The features of the Case Quickstop Banner include four data fields, important actions, previous page links, and a sticky header that scrolls with the user as they move down the page.
By default, no data will display in the four data fields. You have the option of configuring what data displays in these fields to fit the needs of your Dealer Location.
To configure the banner as a Dealer Admin user: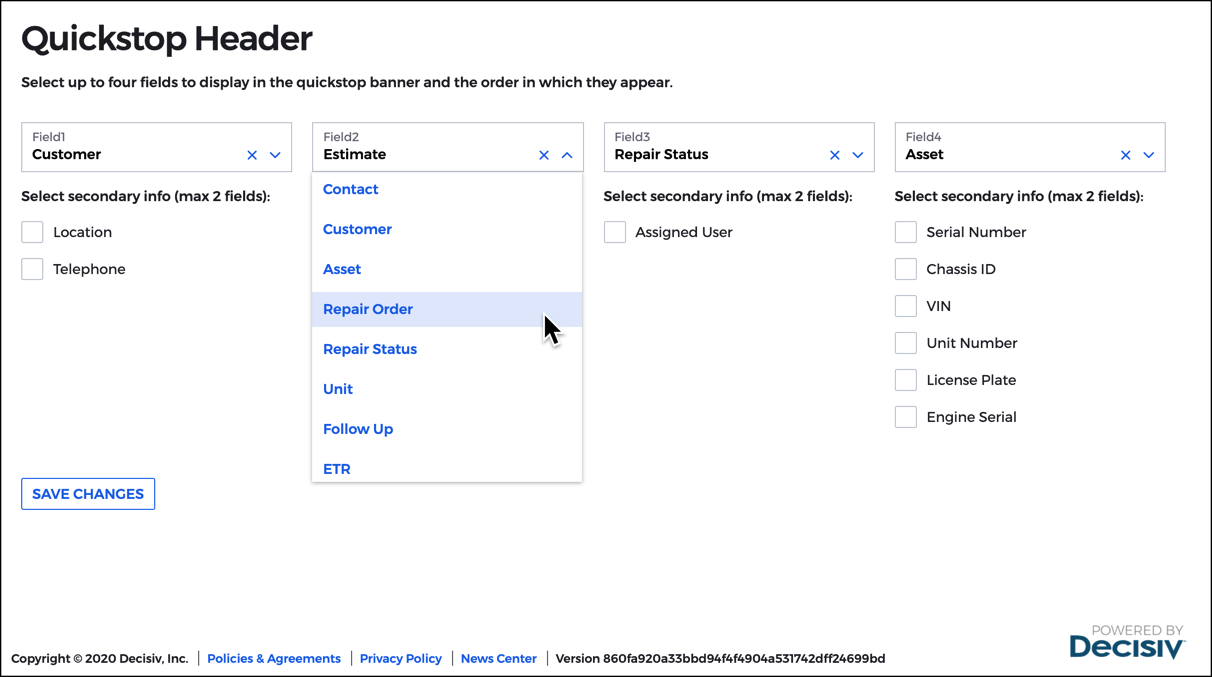 Open your Dealer Location from the Portal.

From the menu bar, click

Admin

.

From the Administrative Tools list, select

Quickstop Banner Preferences

.




On the page that displays, you'll see four Field dropdowns.

For each Field, select the data you want to display for your users on the Case Quickstop banner. Scroll down to see a table that outlines your options for each field.

You can select up to four fields in any order you choose or leave them empty.

The order in which you select your data also determines the order in which they display on the screen (i.e., Field1 displays the farthest left, Field4 displays the farthest right).

People tend to read from left to right, so consider selecting the most important and widely used data first.

After you select the data for each field, you'll be given the option to select a sub-field of additional, related information to display below the field you selected.

The data you select to display will determine the data you can select for the sub-field. Not all fields will have the option for sub-fields.
Once you're done configuring your fields, click SAVE CHANGES.
Field Options
When you select a Field Option below for one of your fields, you'll be able to choose from the related Sub-Fields Options to display below the main field. You can select up to 2 sub-fields to display for each main Field Option.
Field Options
Sub-Field Options (select up to 2)
Contact
Telephone
Customer

Location




Telephone

Asset

Serial Number

Chassis ID

VIN

Unit Number

License Plate

Engine Serial

Repair Order Number

Export Status

Repair Status

Assigned User

Unit

Year

Make

Model

Engine Name

Serial Number

Chassis ID

VIN

License Plate

Engine Serial

Follow-Up
––
ETR
––
Estimate

PO Number

Version
Changes made to the Quickstop Banner configuration take effect immediately after saving.