This release focuses on improving usability for Service Providers.
Service Providers
Enabled Additional Repair Status for All Brands
With this release, we enabled the following three repair statuses for all customers: "Parts Ordered," "Tech Support," and "Triage." It was determined that having repair statuses in one portal and not another caused errors accessing cases where the statuses were not enabled. We are looking into a better way to accommodate additional repair status requests in a more scalable manner to ensure the list stays relevant and manageable.
Mobile Check-In Tool Enhancements
We continue to improve the user experience for our Mobile Check-In users. Now, when you tap on the new ATTACH A PICTURE button, you will now be able to add attachments while working in both the Operations and Inspections sections of the Mobile Check-In tool.
You will also have the ability to add a description to the attachments you upload, such as a photograph of a failed part, and you will also have the ability to rename these attachments after uploading is complete.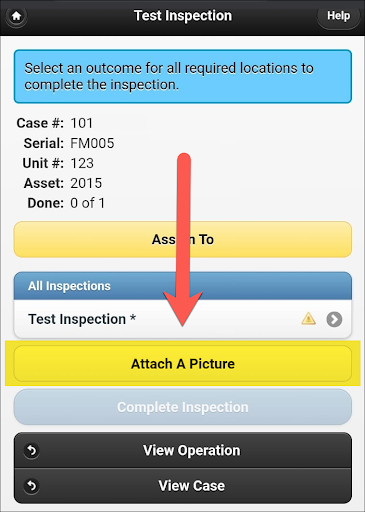 Additionally, as a technician you can now automatically assign inspections to yourself when working through a case in the mobile view, reducing the time it takes to get started on a task.